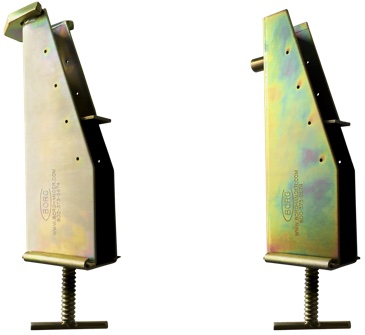 The Original Adjustable Joist Hanger System
The BORG adjustable joist hanger system is a proven, fast track deck forming system designed to save contractors considerable time and money while delivering high-quality, precision results.
Measurable results
Integrating BORG Hangers into your next project will reduce much of the material, labor, equipment, and time required by traditional elevated concrete slab forming methods. Our system eliminates sacrificial hardware and cleanup, tears down faster, and delivers greater precision than any other deck forming method used for commercial construction. And — best of all — BORG Hangers are completely reusable.
Decades of success
The BORG name comes with a 40 year history of quality and innovation. Our hangers have been successfully used for decades in a wide variety of deck forming projects. The BORG adjustable joist hanger system has proven itself as a versatile deck forming solution that you can trust.
Call us today!
If you're ready to save time, money, and the hassle of traditional forming methods, give us a call today!
Easy Setup
Fast Teardown
Precision Results
Highly Reusable ♻